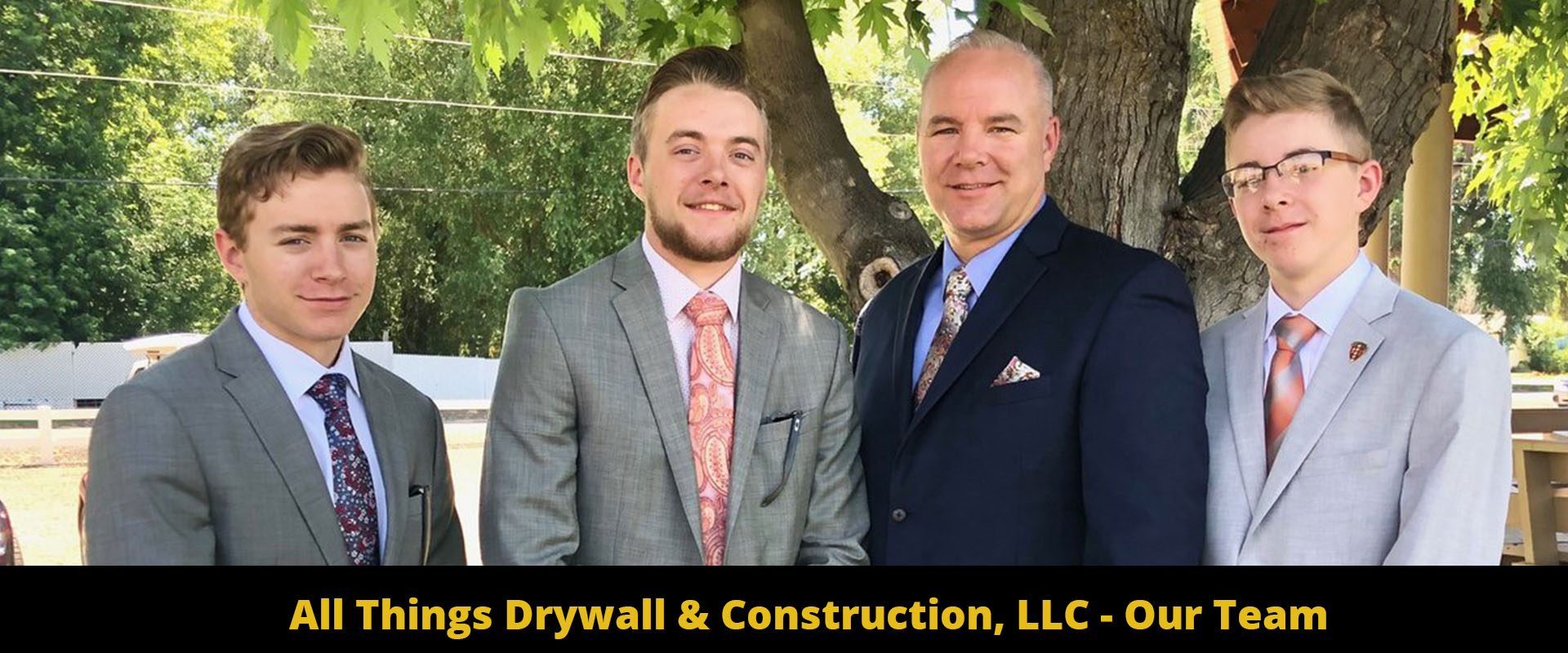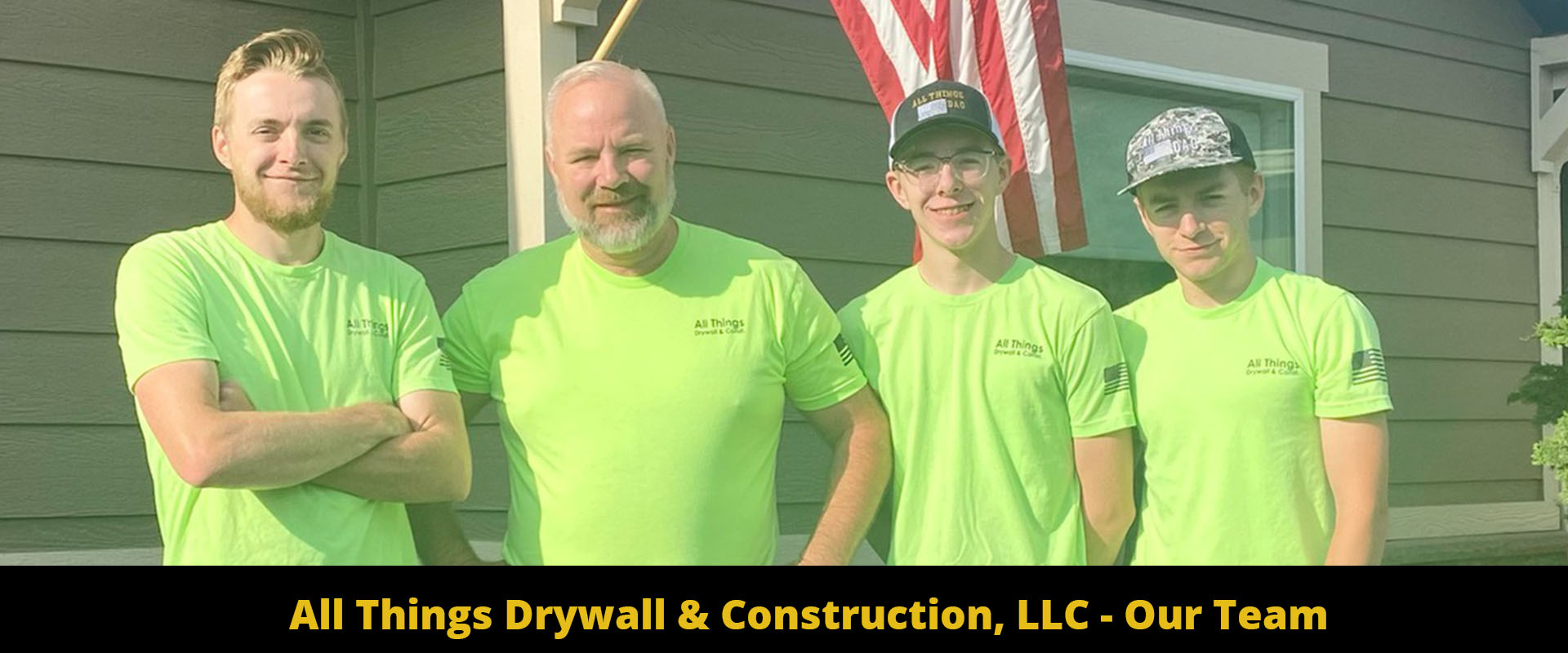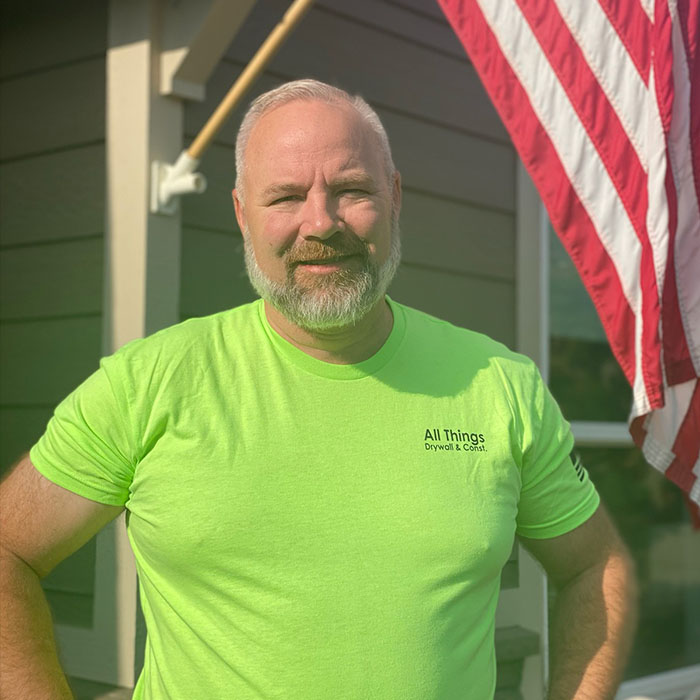 Hello, I am Matthew (Matt or Mateo) Peters. 
Owner and originator of All Things Drywall & Construction LLC. We are a small family, owned and operated drywall and construction business with a big back ground. I personally have been in the industry of drywall and steel stud framing as well as general construction since 1991 in the Tri City and Mid-Columbia Washington areas.
Projects ranging from local schools, colleges (CBC, WSU) to the Hanford area, winery's, tenant improvements, strip malls, Washington Beef plant, museums, federal court houses, federal power plants, hotel remodels, to residential remodels.
I have 3 sons that are the tradesmen of the business, having learned their skill sets from myself, their grandfather, and other tradesmen over the years.
Having started out in custom home building and drywall for large custom homes we have come to specialize in steel stud framing and drywall. Any where from commercial projects, tenant improvements, federal, state, and privately funded projects.
After 25 plus years working for others it was time to put my talents and the talents of my boys to our benefit. Building a business and relationship with contractors that reflect our vision, values, and goals. We are proficient in all scopes of general construction however as mentioned we are focused on steel stud framing, and drywall. If the the project is small enough we will do the ACT, sound insulation, flooring, trims, and painting.
We receive many calls for drywall in new home construction, we generally pass on those as we are focused on commercial, TI, and government projects.
However, we do have a soft spot for residential patch work. Many homeowners call in need of water damage repair or misc. patches and cracks through out. We do our best to squeeze those into our schedules.
We also find ourselves carving out some time to help people finish their shops and garages. Many new homes come with unfinished shops and garages and we are the people call.
So please, call or email and we can come give you an estimate and go from there. You will not be disappointed.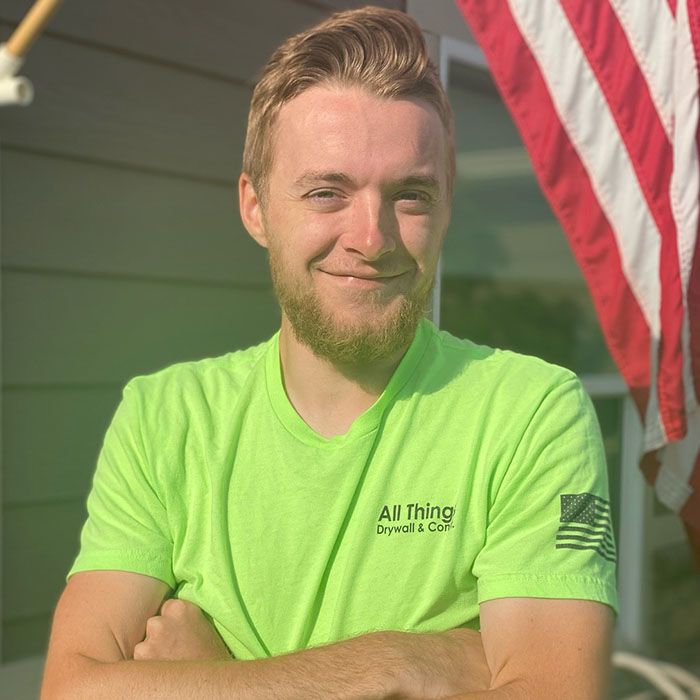 Heading in to his 10th year as general construction tradesman. He is foreman for All Things projects. He has experience from, state and federal projects, ranging from working out at the Hanford Nuclear Reservation, to court houses, to schools and colleges, like Columbia Basin College and WSU.
As well as leadership skills navigating tenant improvement projects, such as Burlington Coat Factory, Best Buy, TJ MAXX, Marshall's etc. on the commercial side of things to law offices, strip malls, factory upgrades, like Washington Beef. And even residential remodels. Always working hand in hand with the home owner to meet their remodel needs and patch work.
Some of his latest projects includes The Courtyard by Marriott in Richland, WA. Where there was substantial water damage to the lobby and the 2nd, and 3rd floors. Where he and the crew repaired drywall and blended new texture through out. All while keeping a professional appearance and work area. For the safety of the guest.
A few high points of David, is not only is he a work horse, but for his age he truly is one of the most professional and proficient drywall/ framers you will ever meet. He knows what needs to be done to get the project from point A to point Z. Working hand in hand with the project foreman and other tradesmen. Helping the scope of work run efficiently.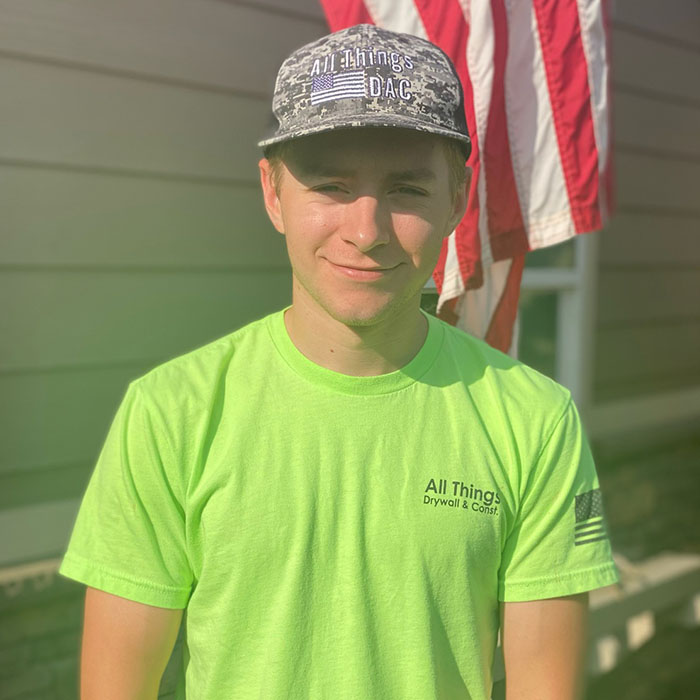 He is the middle son of 3 boys in the Peters family. Learning the trade of general construction with the specialty of steel stud framing and drywall finishes. Caleb has worked along side his brother David for the last couple of years, not only learning his trade but how to be professional and proficient at his skill set.
Caleb too has been on site for many federal and state projects. Never a worry about his surroundings and the importance of safety. He knows how to conduct himself and be efficient at his job no matter how large or small the work environment.
Together him and his brothers can tackle any project whether a a government funded, privately funded commercial TI or a residential remodel.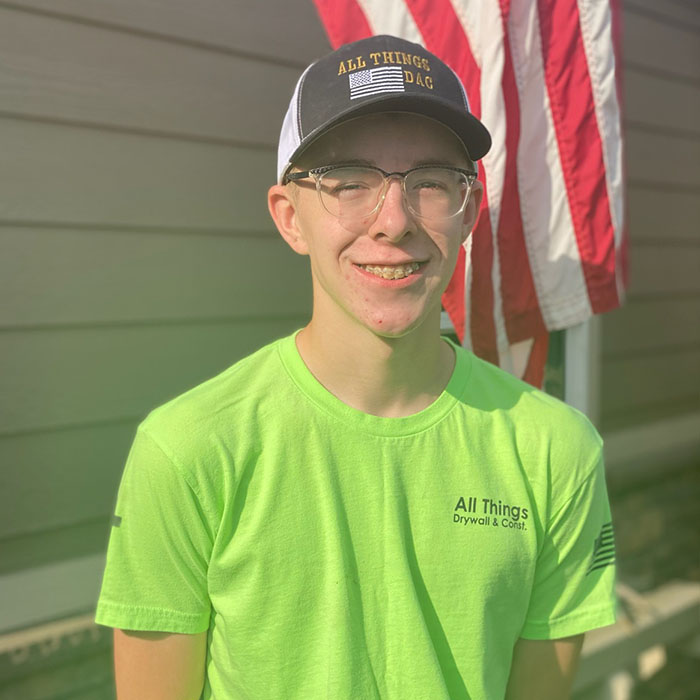 Jonny is the youngest of the Peters clan and having reached the age where he can work along side his brothers, he brings to the table his youth, strength, and eagerness to jump in and get the job done. With each passing project he grows in knowledge and skill set. He not only knows the importance of team work but he knows how important each job is. It's personal. He knows that someone is paying for a scope of work to be finished. And finished correctly. Whether a business or a homeowner. And he knows his place on the team to make it happen.
Contact us for all your drywall & construction needs! 25+ years experience. Painting, trim, siding, drywall, pavers, laminate floor, framing, steel stud